MODEL OPTIONS
AST2000 / AST3000
Traditional cleaning cannot access these areas, system age, poor maintenance, building heating systems, and moisture ingress can all increase contamination levels.
Current cleaning methods can actually magnify problems over time increasing moisture levels and reducing system life or leaving behind chemical residue. Odours and infections are created by bacteria, viruses, mould, fungi and volatile organic compounds found in the air and on surfaces. In eight hours, a single bacteria cell can multiply to over 8 million, meaning odours prevail, the addition of masking agents can make odours worse and do nothing to spread the growth of micro-organisms. Airsteril gets to the root cause of the problem by controlling bacteria and viruses, and eliminating mould and fungi. Remove microbial and chemical contaminates from handling units and ducting to lift indoor air quality. Technology proven to reduce total bacteria count by 99.84%

The AST 2000/3000 units are designed to permanently fix into ducting systems. Using shatterproof wrapped lamps they significantly contribute to compliance with safety standards in a variety of industries. Both the single lamp AST 2000 and dual lamp AST3000 can have performance adjusted for higher contamination environments by swapping installed lamps if required. Dependent on site conditions and installation location a single unit or multiple units may be required to eliminate growth of mould and control bacteria throughout an air handling unit or ducting system. The AST In-duct should be operated 24/7 to spread purifying air through the ducting system and building utilising the airflow generated by the ventilation system.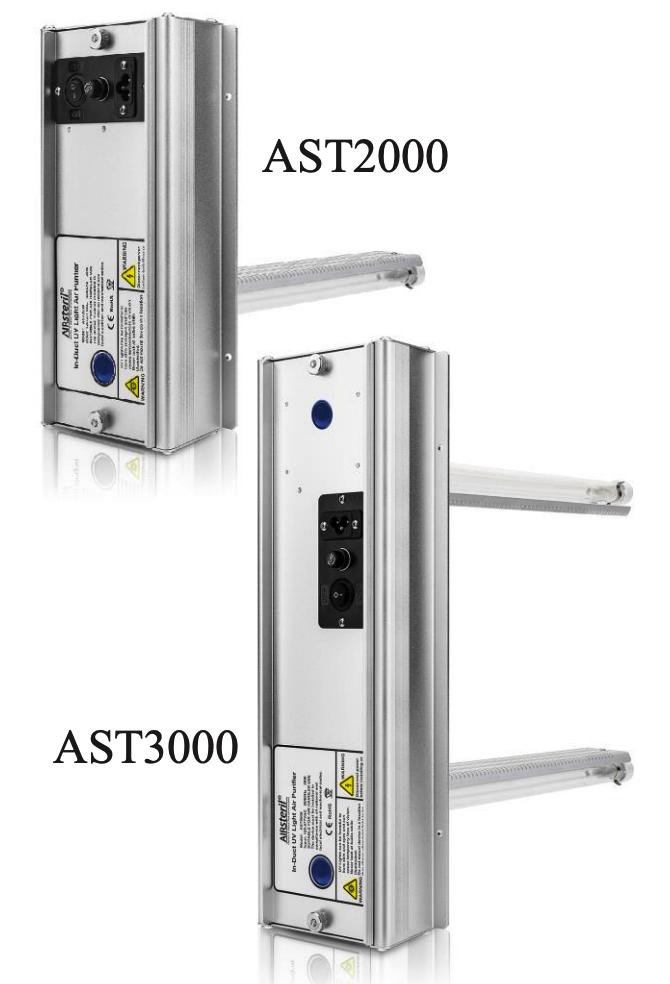 BENEFITS OF USING AIRSTERIL
Control bacteria and viruses in the air and on all exposed surfaces
Improve infection control and hygiene standards
Reduce absenteeism and labour costs
Improve the care home image and increase occupancy rates
Clear embarrassing odours, eliminate masking agents
Extend the life of carpets and soft furnishings to normal wear life
Improve the environment and protect residents, staff, patients and visitors alike
READY TO BREATH SOME FRESH AIR?