KILL BACTERIA IN THE AIR BEFORE IT HAS A CHANCE TO SPREAD
Complaints regarding odours from waste transfer management, composting and similar industrial processes can close businesses. Odours and infections are created by bacteria, viruses, mould, fungi and volatile organic compounds (VOCs) found in the air and on surfaces. Traditional methods of cleaning only mask odours but AIRsteril's range of purification products kill the bacteria that create odours.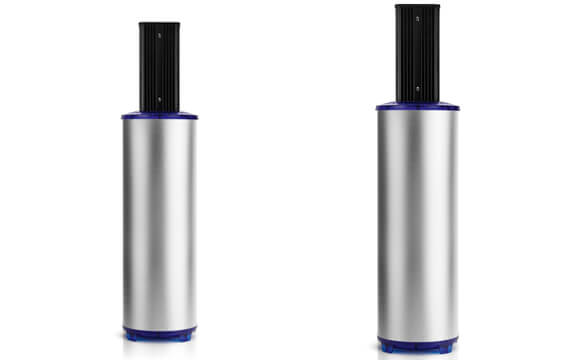 INDUSTRIAL, RECYCLING & WASTE
Many industrial processes create odours, material recycling facilities, RDF plants, waste to energy, abattoirs, pet food manufacturers and food recycling are all common problem industries.
Odours are quickly created by bacteria and volatile organic compounds generated from decomposing matter. Fogging, misting or scrubbing systems do not clear odours and masking fragrances can smell worse than the odours they are meant to cover. Furthermore, these systems are expensive to maintain and have punitive ongoing chemical and water costs.
Using AIRsteril advanced UV technology our Mega Thermal units offer a scientifically proven solution for around-the-clock control of odours. In addition to eliminating odour problems, the AIRsteril technology constantly reduces pathogens in the air and on surfaces providing a healthier and infection controlled work environment for all.
One of our largest UK projects to date was a waste transfer station of 12,000m2 which processes over a thousand tonnes of household waste a day. They received in the region of five hundred odour complaints a month from local residents. After AIRsteril units were installed there was no exterior odour detectable and all genuine complaints were eradicated overnight.
AIRSTERIL'S ADVANCED TECHNOLOGY
The advanced technology of the Mega Thermal unit allows the control of bacteria, viruses and moulds both in the air and on surfaces more efficiently than ever before. All of this is achieved without fans and with very low energy consumption. The custom designed Thermal convection system ensures that contaminated air is processed through the unit and achieves optimum dwell time in the purifying chamber.
The Mega Thermal unit offers a unique design without the need of a fan motor or moving parts. All parts which could be affected by onerous off-gassing of caustic materials are encased in a hermetically sealed insulated chamber.
READY TO BREATH SOME FRESH AIR?