ULTIMATE SMALL AREA RANGE
MODEL OPTIONS
ULTSA
In order to be a top performing food supplier, it is essential to maintain low levels of bacteria throughout the working environment. Odours and infections are created by bacteria, viruses, mould, fungi and volatile organic compounds found in the air and on surfaces. In just 8 hours, a single bacteria cell can multiply to over 8 million, meaning odours prevail and health risks increase.* 
Built specifically for the food industry, this robust water resistant unit is the newest member of our Ultimate product family, as the name suggests it is designed for smaller areas than the Ultimate range models and controls harmful bacteria and viruses both in the air and on all exposed surfaces 24 hours a day, 365 days of the year. A single Ultimate Small Area unit can cover areas up to 110m3.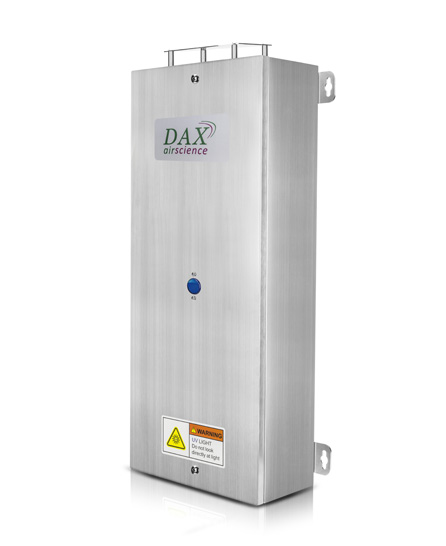 BENEFITS OF USING AIRSTERIL
Control bacteria and viruses in the air and on all exposed surfaces
Improve infection control and hygiene standards
Reduce absenteeism and labour costs
Improve the care home image and increase occupancy rates
Clear embarrassing odours, eliminate masking agents
Extend the life of carpets and soft furnishings to normal wear life
Improve the environment and protect residents, staff, patients and visitors alike
READY TO BREATH SOME FRESH AIR?