ENSURE THE CLEANLINESS OF YOUR SURGERY
In enclosed areas, odours and cross infections are created by bacteria, viruses, moulds and fungi in the air. At AIRsteril, we understand the cleanliness and infection control issues faced in areas such as receptions and waiting rooms where people suffering illness congregate.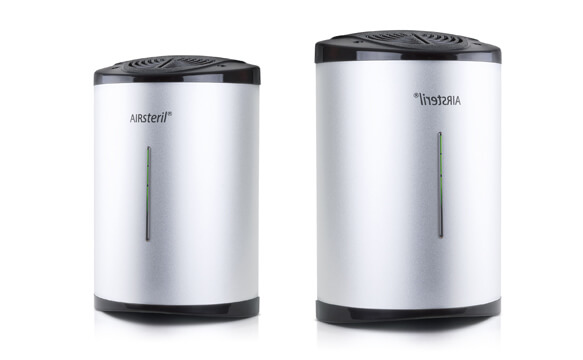 DENTISTS & GPS
AIRsteril provides an air purification system which is proven to eradicate bacteria and viruses, as well as controlling unwanted odours. Our units have proven effectiveness in eliminating airborne compounds and microorganisms as well as those found on surfaces, bringing a breath of fresh air inside your surgery. We offer units for a variety of purposes including a silent running unit which works to eliminate bacteria in consulting rooms and to maintain a fresh pleasant welcoming environment in waiting rooms.
INCREASING CLEANLINESS IN YOUR SURGERY
Regular cleaning, disinfecting and masking agents are not enough to kill bacteria which can multiply from one to 8 million in 8 hours*. AIRsteril's technology ensures:
Improved cleanliness by removing all odours.
Improved infection control for clients and staff.
The need for cleaning chemicals and perfumes is reduced.
Extended life of soft furnishings.
Cuts in staff turnover and absenteeism.
First impressions for new clients is improved. 
*Certain bacteria such as Ecoli can replicate every 20 minutes, which could in theory leave you with 16.7 million in 8 hours, what we are highlighting is that bacteria breed very quickly and cannot be controlled with traditional methods.
READY TO BREATH SOME FRESH AIR?